About Valparaiso Inn Bed & Breakfast
301 Washington St., Valparaiso, Indiana
Circa 1900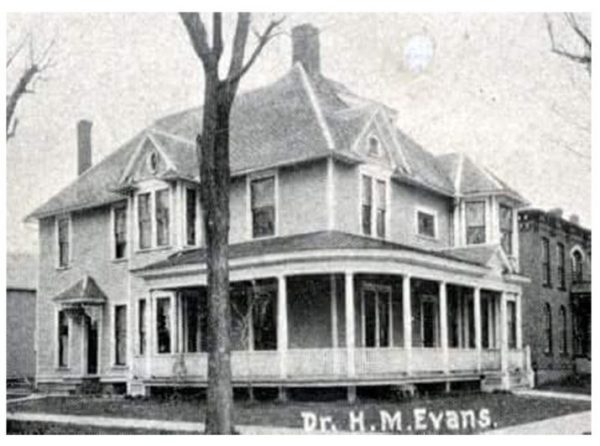 Valparaiso began to expand after the railroads came to town in the 1860s. The Washington Street Historic District was built to the north of the town, while the industrial and transportation district was developed to the south. Houses along Washington Street in the present-day Historic District represent in a variety of architectural styles, including Free Classic, Federalist, Queen Anne, Craftsman Bungalow, Italianate, and Gothic Revival. The Valparaiso Inn at 301 North Washington is a Colonial Revival. It has been reviewed by the National Registrar of Historic Places and given a "Noteworthy" designation. With this designation, revisions and further study the structure's significance, history, and ownership could place it on the National Registrar of Historic Places.
Dr. Horace M. Evans (1860-1936) and his wife Anna Maude Skinner Evans (1865 -1948) moved into their newly built mansion at 301 Washington, shortly after their marriage in 1902. Dr. Evans taught at Valparaiso University from 1913-1923 and served as the university president from 1923-26. As president, Evans pulled the nearly bankrupt University out of $375,000 of debt by selling it to the Lutheran University Association.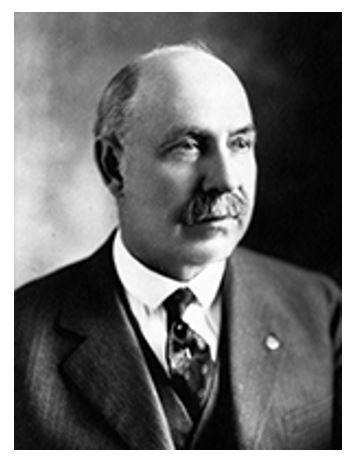 In 1932 a substantial addition was added to the west side of the structure, nearly doubling the square footage. The addition included a solarium, a two-car garage, a barrel ceiling screen porch, two bedrooms on the second floor, and conversion of the attic into habitable space, adding two bedrooms, a bathroom, and five dormers.
Dr. Horace Evans pictured here.
In 1955 the deed transferred to Dr. Martin J. O'Neill, Sr. (1916-1991) and Maude Alice O'Neill. (1916-2010). Dr. O'Neill was president of the Porter Hospital and the Indiana Medical Association. Maude and Martin O'Neill raised their five children in the house.
In 1987, Stephen O'Neill, one of the five O'Neill sons took possession of the home. The story goes that Stephen O'Neill and his wife Elke O'Neill, kept a calf in the back yard much to the ire of the neighbors. He was reported to be an eccentric individual, being involved in many local businesses, farming interests, and ownership of the now defunct Valparaiso Motel.
In 2013, James Berman and Lizbeth Bryant purchased the house with the dream to turning it into a Bed & Breakfast. After four years of painstaking work at a cost of nearly $400,000 they have restored 301 Washington Street to its original grandeur. Boasting nearly 8,000 square feet, with five luxuriously appointed guest suites. The Valparaiso Inn Bed & Breakfast was opened on September 5, 2018.