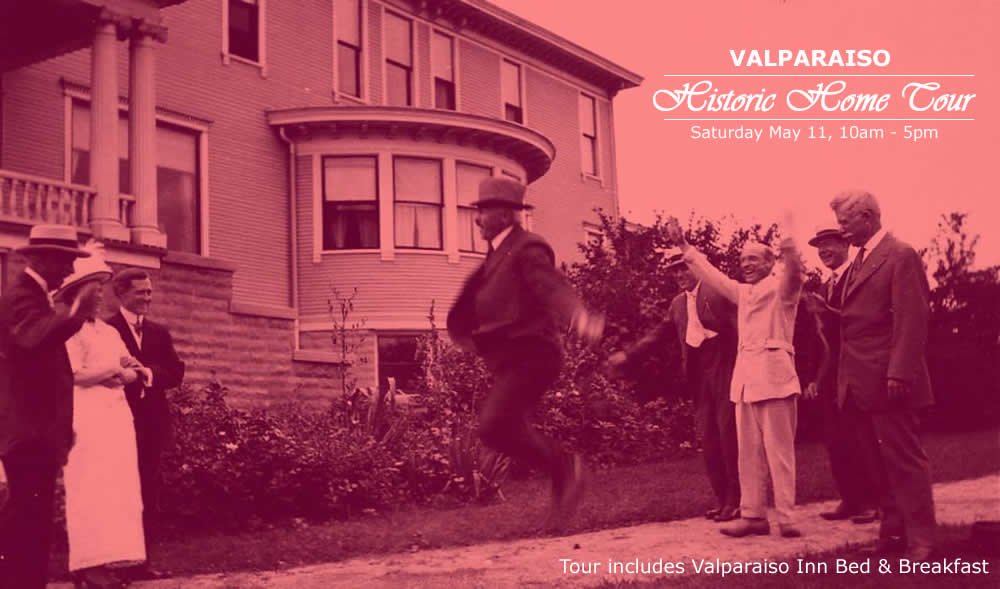 Join us for the Historic Valparaiso Home Tour to include Valparaiso Inn Bed & Breakfast in the famed Washington Historic District.
Iconic homes in the residential neighborhoods surrounding the county seat tell a story of Valparaiso's growth and development. Homes on the 2019 tour represent the life and culture of a vibrant community and display unique craftsmanship and beautiful architectural styles.
Tickets start at $20 per person.
To purchase tickets: https://squareup.com/store/porter-county-museum-foundation/item/historical-valparaiso-home-tour-ticket
For contact and location: The Valparaiso Inn Bed & Breakfast